We're a modern high-tech dental office with the comfort and warmth of a small town dentist.
We are a comfortable, caring and reputable dental practice that offers family and cosmetic dentistry. We are the only dental office with an open and exposed sterilization area so our patients can witness how clean and healthy we keep everything for them. We go above and beyond what other offices do. We only use the best for our patients which is why we give out a free year's supply of the best toothbrushes to each patient because we also want them to use the best at home. We provide painless dentistry and no shots for most procedures. We have everything you're looking for in a dental office.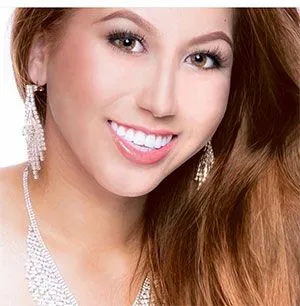 One of our actual patients
Former Miss Teen Tracy, then Miss Teen San Joaquin and Miss Teen California United States.
We cater to your schedule and are open late and 6 days a week. Try us out.
Call for an appointment at 209-221-8838 or e-mail us at [email protected]
We're the friendly staff and our smiles are also created from Tracy Center for Dentistry.
Call today to schedule your consultation. 209-221-8838